The website address for the Competition Scores application is:
To self-register, click the blue "Get Started" button on the Home page of the website.
Image

The next page is the log-in page.  You need to click on the green "Register as a new user?" text under the black "LOG IN" button to take you to the Register page.
Image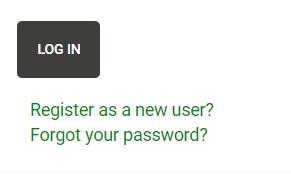 On the Register page, you will need to enter the following information and then click the black "Register" button.
Email address
First name
Last name
Distinctions, i.e. photographic distinctions such as LRPS, etc.
Password
Confirm Password
reCAPTCHA actions

Password Rules
Your password must:
be 10 or more characters long
have at least 7 unique characters
not be your username
not be this site's domain name
not be a dictionary word
not be in the list of cracked passwords held at Pwned Passwords (https://haveibeenpwned.com/Passwords)
The easiest way to create a password which meets these rules is to use a phrase made of 3 or 4 random words.  Watch the video "Let's talk about passwords" for a simple explanation of why you should do this.  At the end of this video, there is also some information about using your social media account (such as  Google, Facebook or Microsoft) to login to this website. 
Confirming your Account
After you have registered, you will be sent an email containing a link which you have to click to confirm your account. If the email doesn't appear in your inbox, check your Junk emails. If you don't receive this email either contact your club's competition secretary or use the contact form on the website giving your email address and a confirmation email will be sent to you by a human being. Delivering email from a website is hard, and some email providers (hotmail and outlook.com in particular) block emails from this site. Once you have clicked on the link you can log in.
Connecting with a Club
After confirming your account and logging onto the Imageprepare website, you'll either be taken to your club's page (if your club's administrator has already added you to the club), or your personal landing page which looks like the screenshot below. You will also end up on this page if you belong to more than one club, in which case they will be listed under 'Your Clubs'.
Image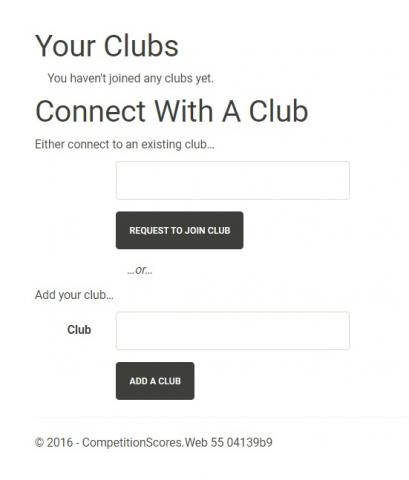 If your club is already registered to use the Imageprepare website, start typing the club's name in the box above the black button labelled "REQUEST TO JOIN CLUB".  A list of the registered clubs will appear - select the appropriate club and click the black button labelled "REQUEST TO JOIN CLUB".  (if your club is not registered, use the Contact Us form on the website to request more information.)
You will receive an email confirming that your request to join the club has been approved and the next time you log onto the Imageprepare website, your personal landing page will include Your Club and Your  Next Competitions. (Note that it is possible to belong to more than one club on the Imageprepare website.)
Image